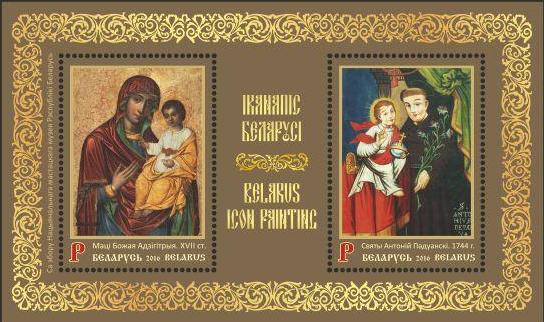 #1013 Belarus - Icons S/S (MNH)
Belarus - 2016 Iconography, Souvenir Sheet of 2, Pair, #a-b. Designs: a, Hodegetria, Mother of God, from Peter and Paul Church, Halynka, 17th Cent. b, Saint Anthony of Padua and Jesus, Archangel Michael Church, Miratsichy, 1744.
Also listed under...
You may also be interested in...