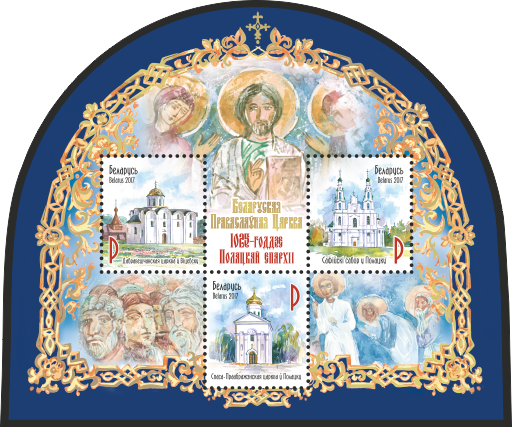 #1064 Belarus - Diocese of Polotsk, 1025th Anniv. S/S (MNH)
2017 - 1025th Anniversary of the Polotsk Diocese Souvenir Sheet of 3, #a-c. Designs: a, Annunciation Church, Vitebsk ("P" at LL). b, St. Sophia Cathedral, Polotsk ("P" at LR). c, Transfiguration Church, Polotsk ("P" at UR).
2nd Place Winner of The Best Postage Stamp of Belarus 2017
Also listed under...
You may also be interested in...