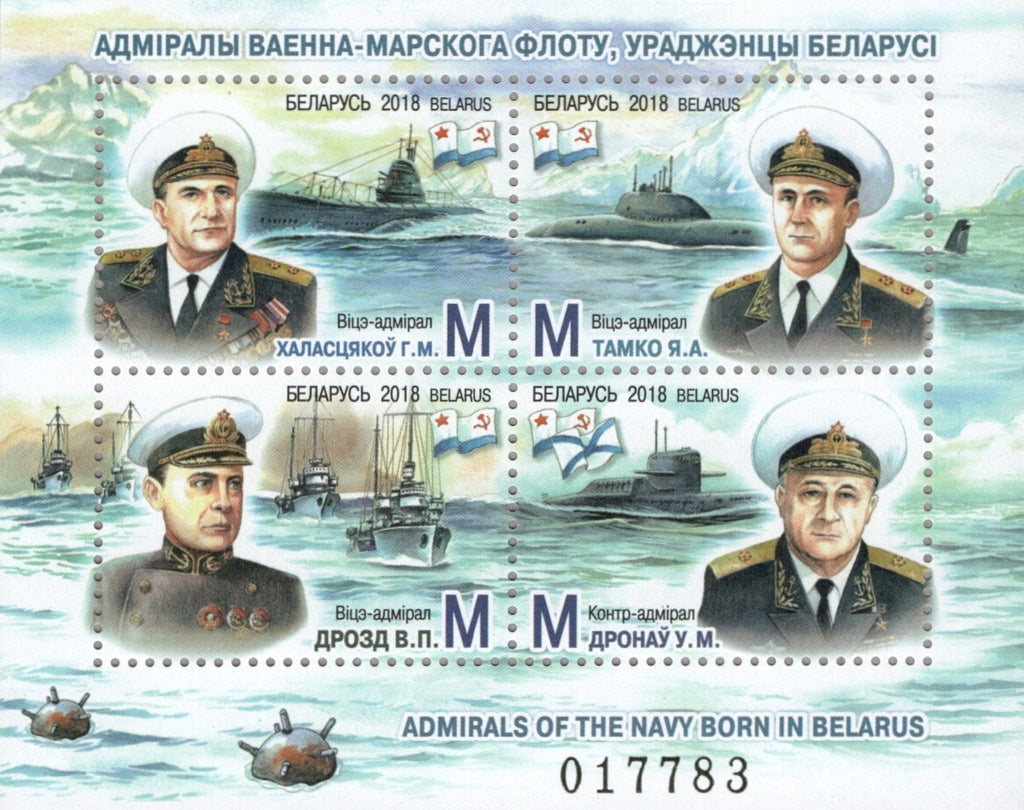 #1102a Belarus - Admirals of the Navy S/S (MNH)
2018 Admirals of the Navy, Souvenir Sheet of 4, #1099-1102. Designs: No. 1099, Vice-Admiral Georgiy N. Kholostyakov (1902-83). No. 1100, Vice-Admiral Yegor A. Tomko (1935-2008). No. 1101, Vice-Admiral Valentin P. Drozd (1906-43). No. 1102, Rear Admiral Vladimir N. Dronov.
Also listed under...
You may also be interested in...