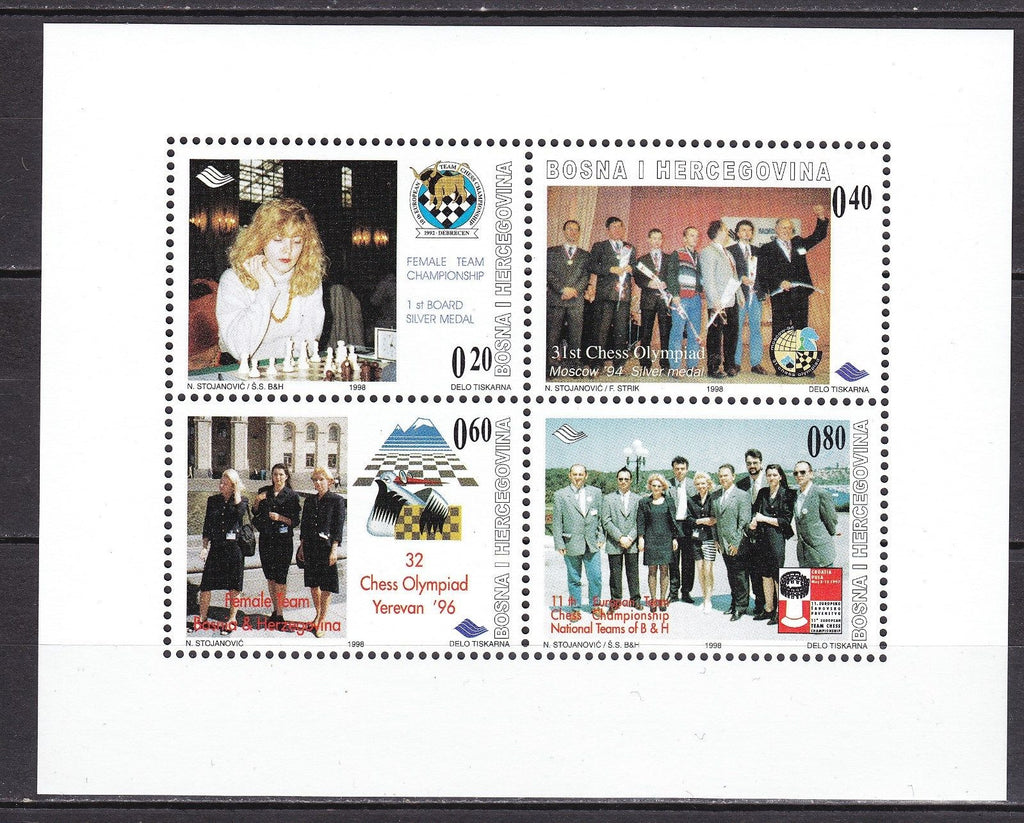 #317 Bosnia (Muslim) - Chess S/S (MNH)
1998 Chess, Sheet of 4, #a-d. Designs: Bosnian players: a, 20pf, Woman at chess board. b, 40pf, Silver medal team, 31st Chess Olympiad. c, 60pf, Women's team, 32nd Chess Olympiad. d, 80pf, Men, Women's teams, 11th European Chess Championships.
Also listed under...
You may also be interested in...