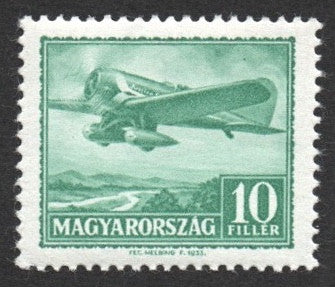 #C26-C34 Hungary - Flight (MNH)
1933 Flight, Wmk. 210, Set of 9, MNH. Designs: Nos. C26-C27, Monoplane over Danube Valley. Nos. C28-C29, Worker Welcoming Plane, Double Cross and Sun Rays. Nos. C30-C31, Spirit of Flight on Plane Wing. Nos. C32-C34, "Flight" Holding Propeller.
Also listed under...
You may also be interested in...