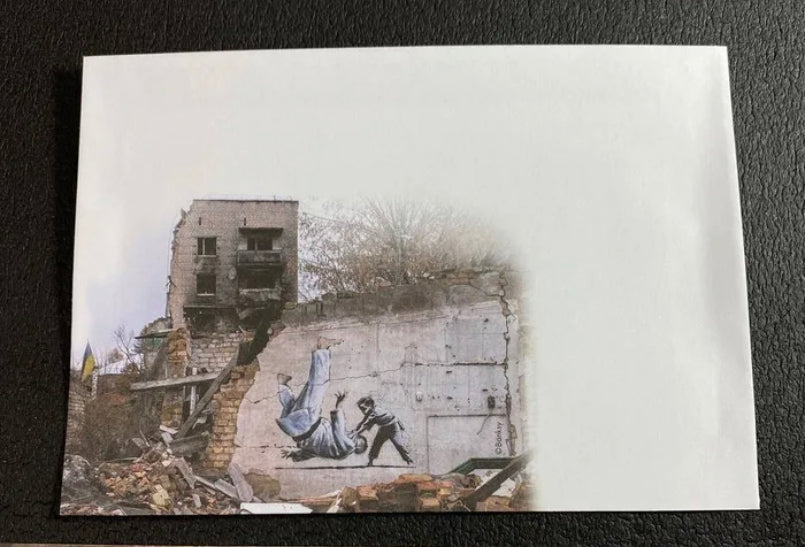 Ukraine - 2023 - Anniversary of Russian invasion - envelope
Issue date: 24 February 2023 - Anniversary of Russian invasion is a charity postage stamp issue.
"ПТН ПНХ! (FCK PTN!)" is the first postage stamp in the world featuring graffiti by Banksy. ________________________________________________________________________________________________
February 24, 2022, the President of the Russian Federation announced a "special military operation" in Ukraine. Russian troops then launched missile strikes on Ukraine and began a full-scale military offensive. 
For Ukrainians, 2022 has become a year of national unity, a year of courage and strength,
a year of endurance and self-sacrifice.

Ukraine has issued postage stamps featuring a mural by renowned UK graffiti artist Banksy to mark the first anniversary of Russia's full-scale invasion.
The mural depicts a man resembling Russian President Vladimir Putin being flipped during a judo match with a young boy.
The original art is on a house that was devastated by Russian shelling in the town of
Borodyanka, near the capital Kyiv.
A phrase with an abbreviated expletive addressing the Russian leader has been added to the bottom left corner of the stamps.
Also listed under...
You may also be interested in...