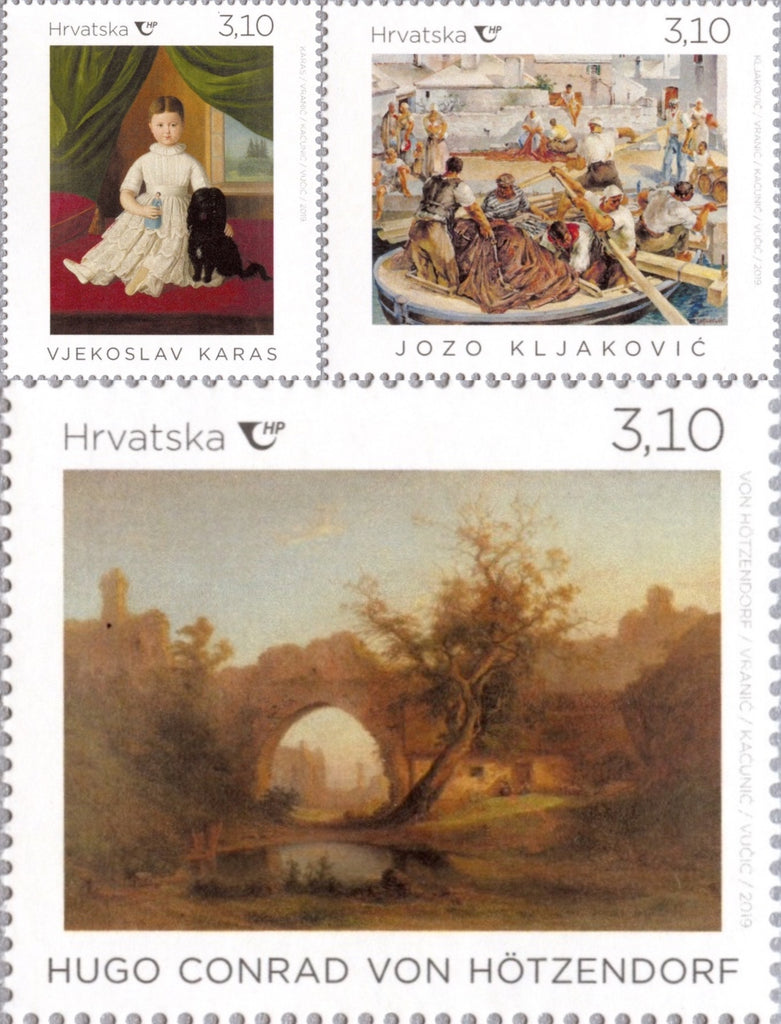 #1149-1151 Croatia - Paintings (MNH)
2019 Croatian Fine Art, Set of 3. Designs: No. 1149, Landscape by Hugo Conrad von Hotzendorf (1807-69). No. 1150, Return of the Fishermen, by Jozo Kljakovic (1889-1969). No. 1151, Portrait of a Girl, by Vjekoslav Karas (1821-58), vert.
Also listed under...
You may also be interested in...