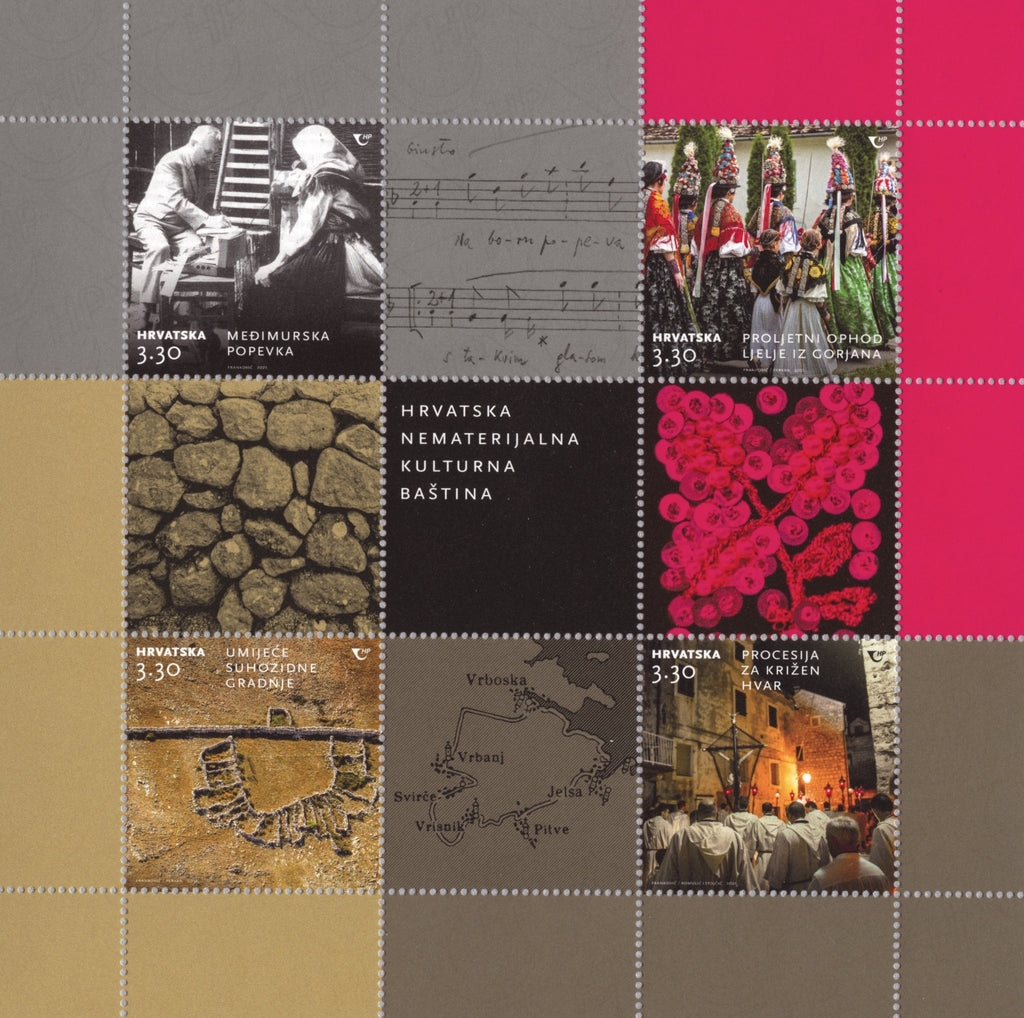 Croatia - 2021 UNESCO Croatian Intangible Cultural Heritage M/S (MNH)
2021 UNESCO (United Nations Educational, Scientific and Cultural Organization), World Heritage: Croatian Intangible Cultural Heritage, Miniature Sheet of 4 + 5 labels. Designs: 3.30k, Medimurska popevka (folk song from Medimurje). 3.30k, Annual spring procession of Ljelje/Kraljice (queens) from Gorjani. 3.30k, The art of drywall construction. 3.30k, Za krizen (following the cross) procession on the island of Hvar.
Also listed under...
You may also be interested in...