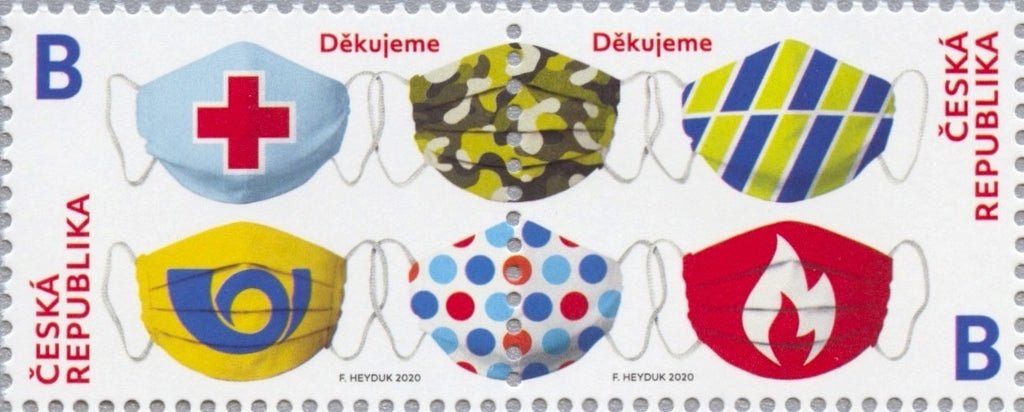 #3834 Czech Republic - Coronavirus: Thank You Rescue Workers, Pair (MNH)
2020 Tribute to workers fighting the coronavirus pandemic, Pair, #a-b. Designs: Protective Face Masks: Various face mask with country name at: a, LL. b, UR.
Thank you to all those that help keep us safe!!

Also listed under...
You may also be interested in...