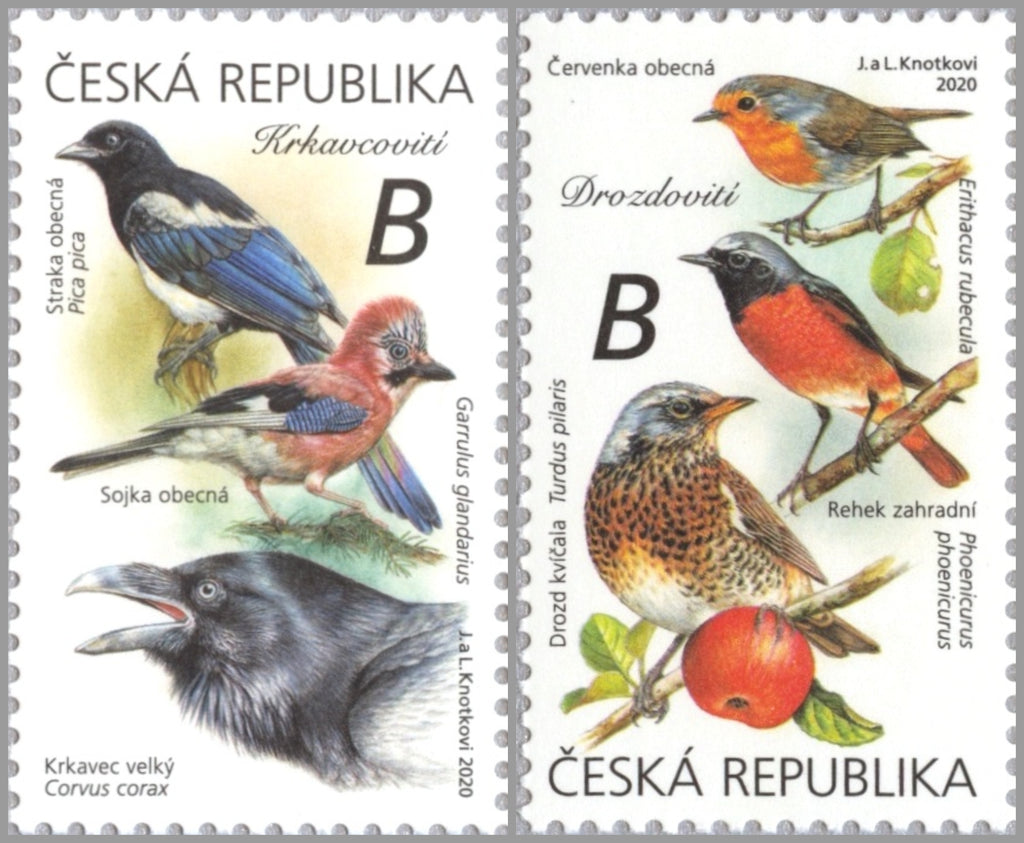 #3832-3833 Czech Republic - Songbirds II (MNH)
2020 Songbirds II, Set of 2. Designs: No. 3832, Pica pica (Eurasian magpie), Garrulus glandarius (Eurasian jay), and Corvus corax (Common raven). No. 3833, Erithacus rubecula (Eurasian robin), Phoenicurus phoenicurus (Common redstart), and Turdus pilaris (Fieldfare).
Also listed under...
You may also be interested in...