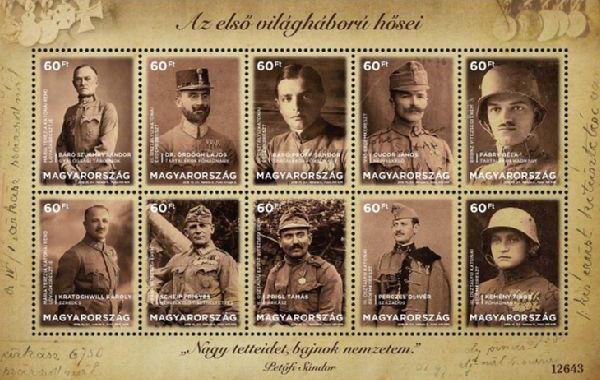 #4495 Hungary - Heroes of World War I M/S (MNH)
Hungary - 2018 Heroes of World War I Miniature Sheet of 10, #a-j. Designs: a, Baron Sándor Szurmay. b, Dr. Lajos Ördögh. c, Baron Sándor Proff. d, János Cucor. e, Béla Fábry. f, Károly Kratochvil. g, Frigyes Scheip. h, Tamás Prigl. i, Oliver Perczel. j, Tibor Kemény. 
Also listed under...
You may also be interested in...