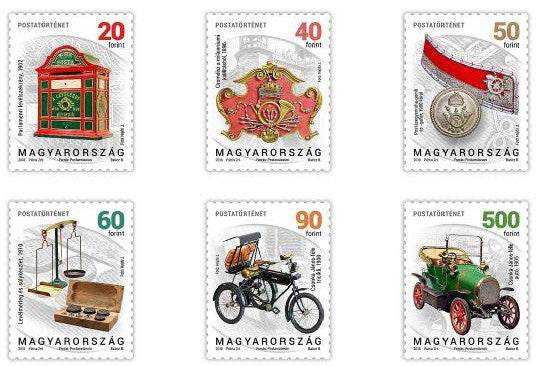 #4464-4469 Hungary - Postal History II, 150th Anniv. Type of 2017 (MNH)
Hungary - 2018 Hungarian Postal Service, 150th Anniversary Type of 2017, self-adhesive, Set of 6. Designs: 20fo, Postbox, 1902. 40fo, Decorative crest, 1896. 50fo, Collar and button of clerk's uniform, c.1900. 60fo, Balance scale and set of weights, 1910. 90fo, Motorized mail tricycle built by János Csonka, 1900. 500fo, Mail vehicle built by Csonka, 1905.
Check out Postal History I
Also listed under...
You may also be interested in...