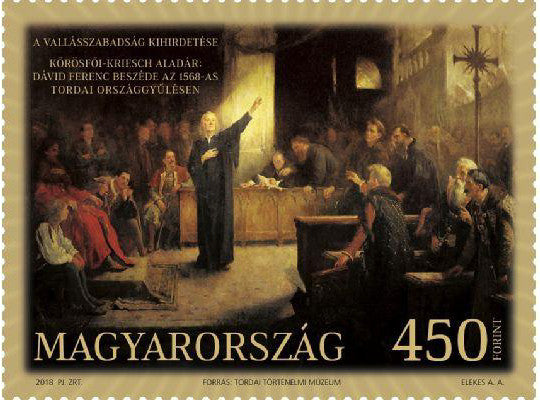 #4470 Hungary - Diet of Torda, 450th Anniv. (MNH)
Hungary 2018 - 450th Anniversary of the Proclamation of the Act of Religious Freedom adopted by the Diet of Torda in 1568. Design: 450fo, Ferenc Dávid's Address to the 1568 Diet of  Torda, by Aladár Körösfői-Kriesch (1863-1920).
Also listed under...
You may also be interested in...