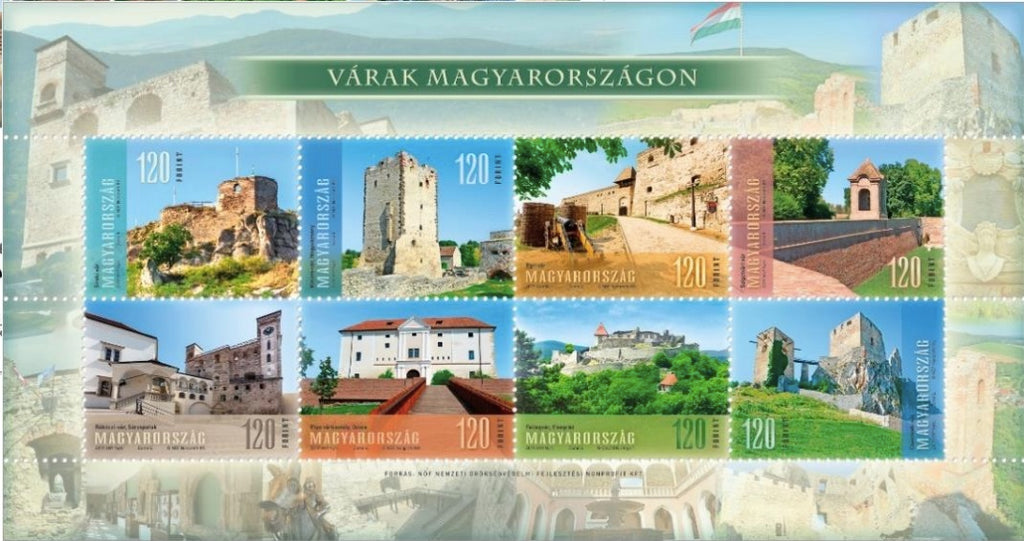 #4529 Hungary - Castles in Hungary M/S (MNH)
2019 Castles in Hungary Miniature Sheet of 8, #a-h. Designs: a, Sirok Castle, Sirok. b, Kinizsi Castle, Nagyvázsony. c, Eger Castle, Eger. d, Szigetvár Castle, Szigetvár. e, Rákóczi Castle, Sárospatak. f, Pipó Castle (Orzora Castle), Orzora. g, Visegrád Castle, Visegrád. h, Csesznek Castle, Csesznek.
Also listed under...
You may also be interested in...