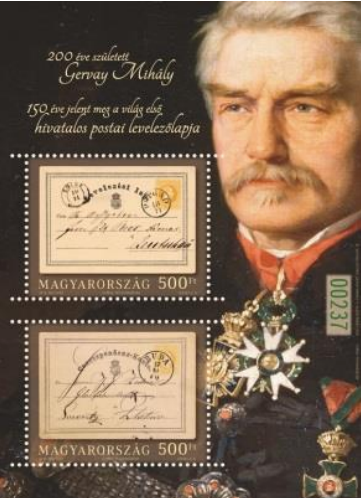 Hungary - 2019 First Postal Cards, 150th Anniv. Mihaly Gervay, 2 Special Ed. S/S (MNH)
2019 Mihály Gervay (1819-96), first postmaster general of Hungarian Postal Service, 2 Limited Edition Souvenir Sheets of 2, #a-b, one imperf red souvenir sheet and one green perf souvenir sheet. Designs: First Postal Cards, 150th Anniversary: a, Postal card with Poprad postmark and Locse receiving mark. b, Postal card with Buda postmark.
Also listed under...
You may also be interested in...