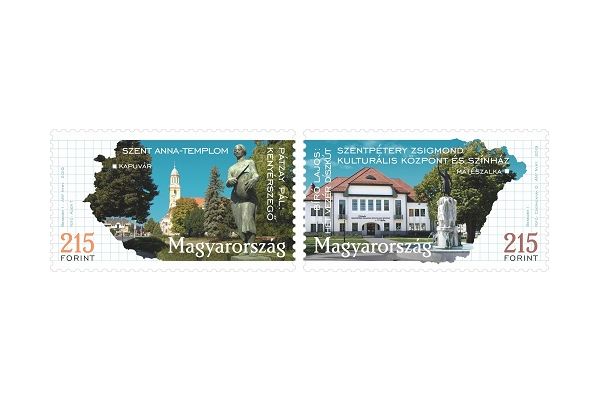 #4516-4517 Hungary - Cities, Set of 2 (MNH)
2019 Regions and Towns II, Set of 2. Designs: No. 4516, 215fo, Church of St. Anne and statue by Pal Patzay, Kapuvar. No. 4517, 215fo, Zsigmond Szentpetery Cultural Center and Theater and Fountain by Lajos Biro, Mateszalka.
Also listed under...
You may also be interested in...