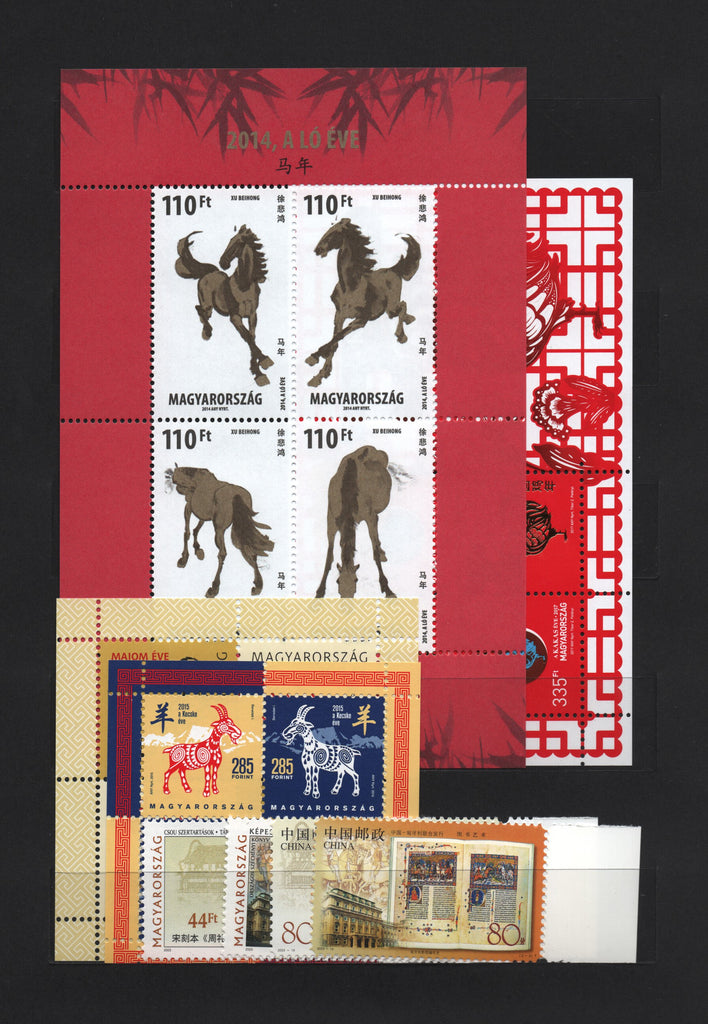 Hungary - 2014-2017 Chinese Lunar Year Pack (MNH)
The Chinese Lunar Year Pack contains each Chinese Lunar Year Miniature Sheets (1 Year of the Horse (Scott #4303), 1 Year of the Goat (Scott #4343), 1 Year of the Monkey, and 1 Year of the Rooster) and 2 stamp sets, 2 stamps in each set. The Chinese and Hungarian "The Art of Books," the 2003 Chinese-Hungarian stamp issuance (Hungary, Scott #3863-3864 and China, Scott #3309-3310). 
Also listed under...
You may also be interested in...