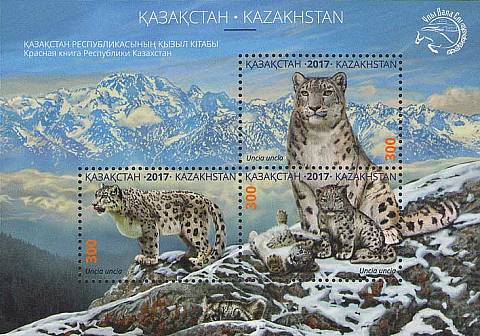 #821 Kazakhstan - Uncia Uncia (Snow Leopard) S/S (MNH)
2017 Fauna - The Red Book of Kazakhstan: Uncia uncia (Snow Leopard), Souvenir Sheet of 3, #a-c. Designs: a, Head of adult snow leopard. b, Snow leopard on rock ledge. c, Snow leopard kittens.
Also listed under...
You may also be interested in...