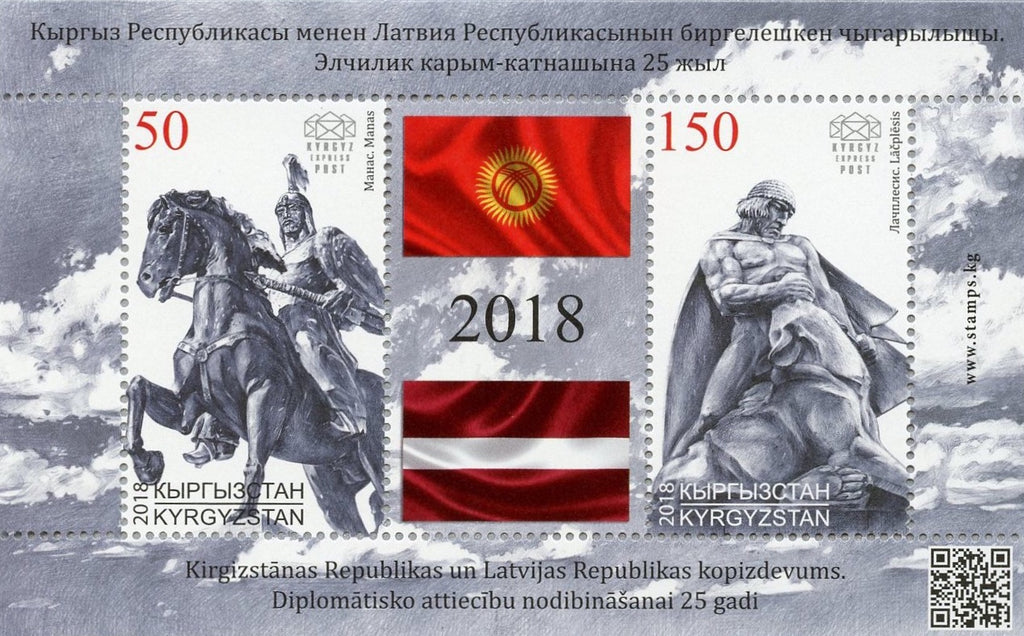 #92 Kyrgyz Express Post - Dip. Relations with Latvia, 25th Anniv. S/S (MNH)
2018 Kyrgyz Express Post - Diplomatic Relations between Kyrgyzstan and Latvia, 25th Anniversary Souvenir Sheet of 2, #a-b, + central label. Designs: a, 50s, Monument to Manas the Great Bishkek. b, 150s, Lacplesis on Freedom Monument, Riga, Latvia.
Also listed under...
You may also be interested in...