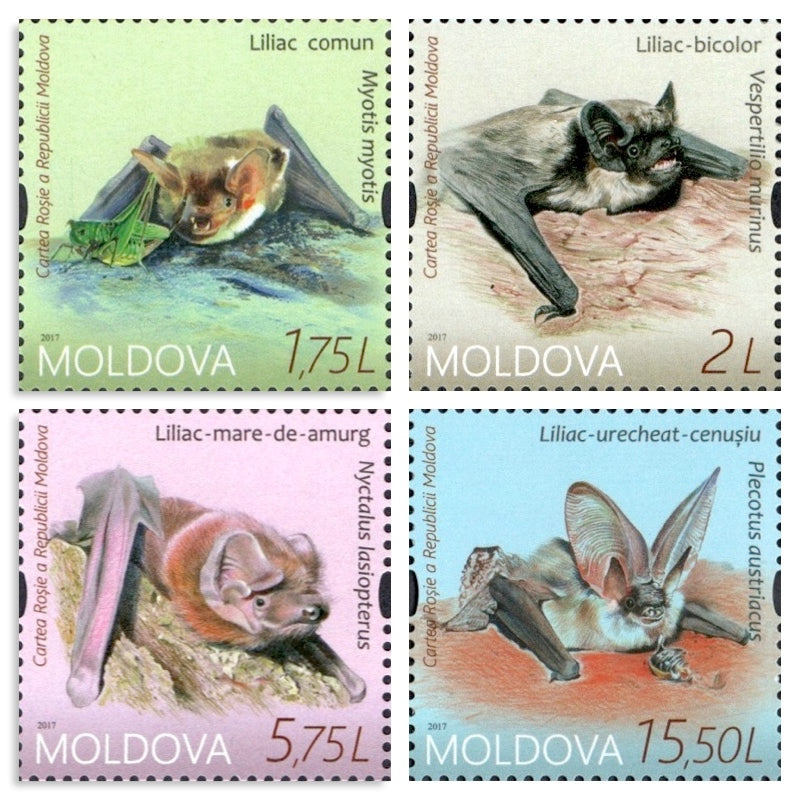 #949-952 Moldova - Bats, Set of 4 (MNH)
Moldova - 2017 Bats, Set of 4 stamps. Designs: 1.75 l, 

Myotis myotis 
(Greater mouse-eared bat). 2 l, 
Vespertilio murinus (Parti-
coloured bat). 5.75 l, 
Nyctalus lasiopterus (G
reater noctule bat). 15.50 l, 
Plecotus austriacus (Grey long-eared bat).
Also listed under...
You may also be interested in...