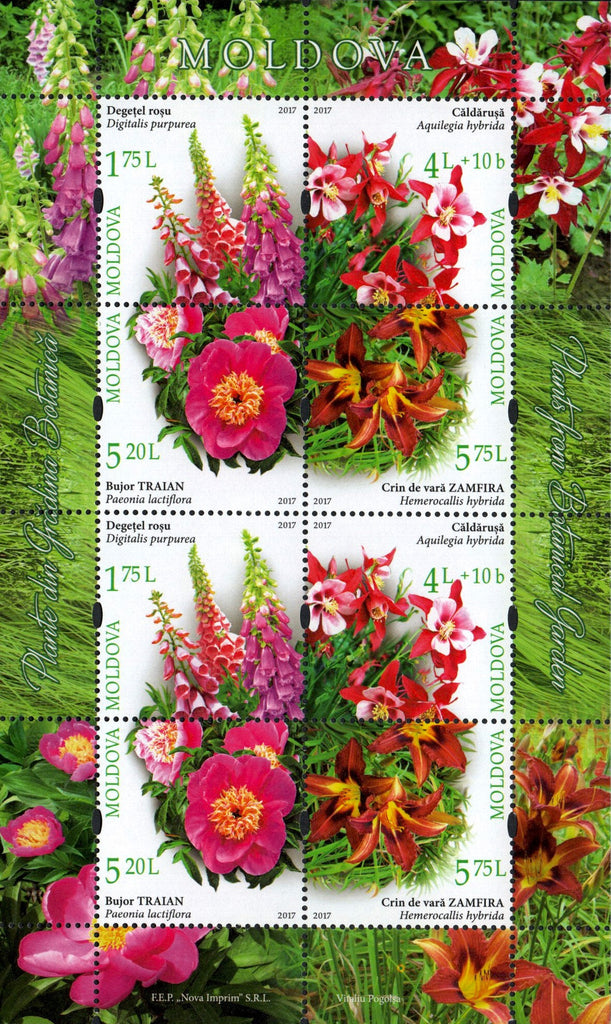 #946 Moldova - Flowers M/S (MNH)
2017 Flowers, Miniature Sheet of 8 stamps, 2 blocks of 4, #a-d. Designs: Plants from the Botanical Garden in Chișinău: a, 1.75 l, Digitalis purpurea (Common foxglove). b, 4.10 l + 10b, Aquilegia hybrida (Columbine). c, 5.20 l, Paeonia lactiflora (Chinese peony). d, 5.75 l, Hemerocallis hybrida (Daylily).
Also listed under...
You may also be interested in...