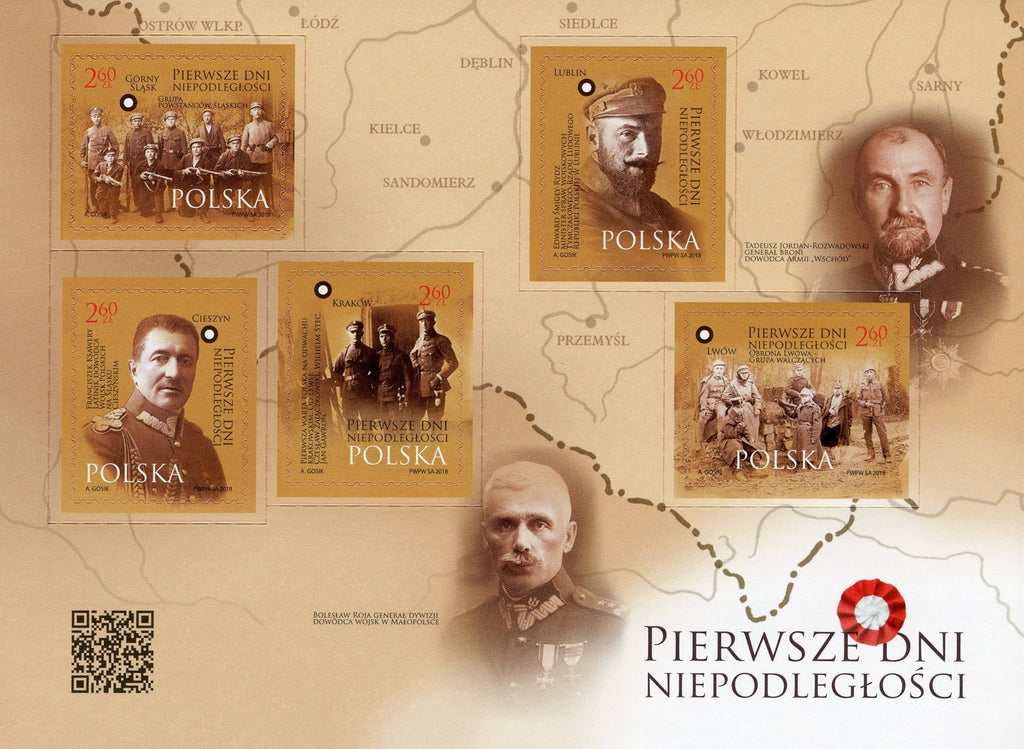 #4378 Poland - First Days of Independence, 100th Anniv. of WWI M/S (MNH)
2018 - First Days of Polish Independence, 100th Anniversary of the End of World War I (WWI), Miniature Sheet of 5, #a-e. Designs: a, Nine Silesian insurgents. b,
Marshal Edward Rydz-Smigly (1886-1941), vert. c, Major General Franciszek Ksawery Latinik (1864-1949), vert. d, Officers of the First Polish Guard Czeslaw Zajaczkowski, Wilhelm Stec and Jan Gawron in Krakow, vert. e, Seven soldiers guarding Lwow.
You may also be interested in...