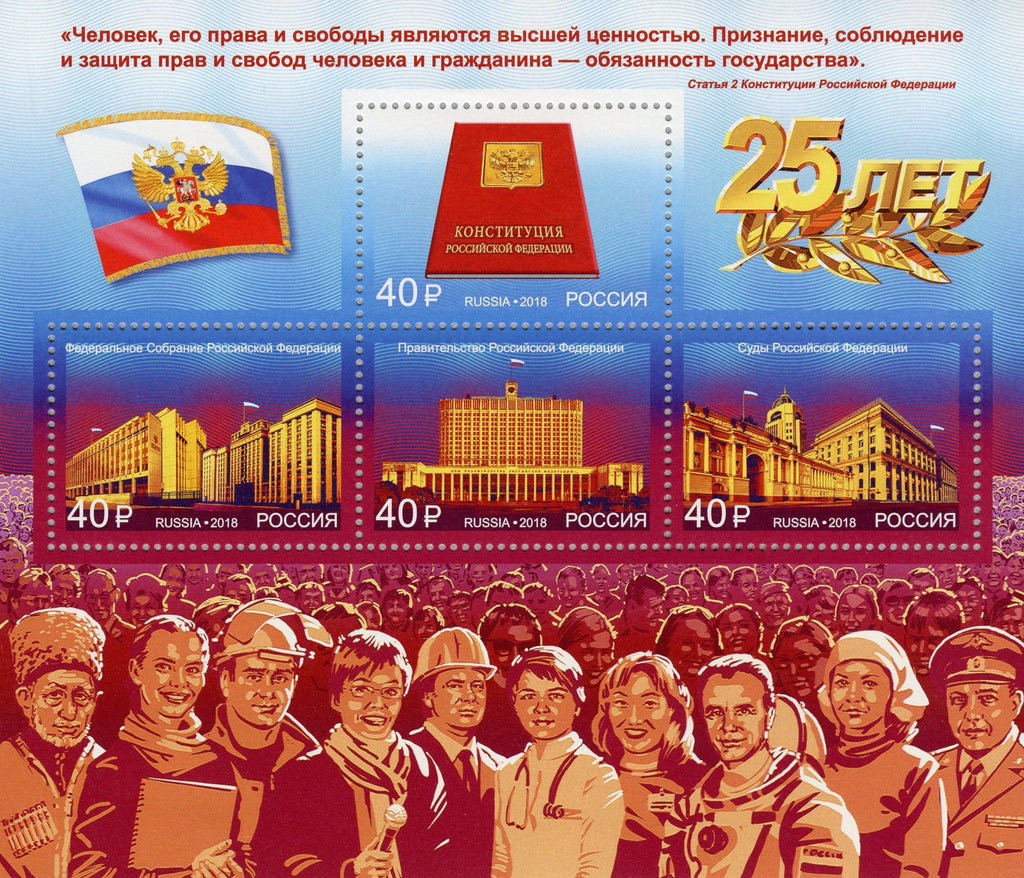 #7982 Russia - Constitution, 25th Anniv. S/S (MNH)
2018 - 
Constitution of Russian Federation, 25th Anniversary, Souvenir Sheet of 4, #a-d. Designs: a, Constitution. b, Russian Federation Council Building with fence in front, Federal Assembly (Duma) Building. c, Government Building of the Russian Federation (Russian White House) with one flag. d, Court buildings.
Also listed under...
You may also be interested in...