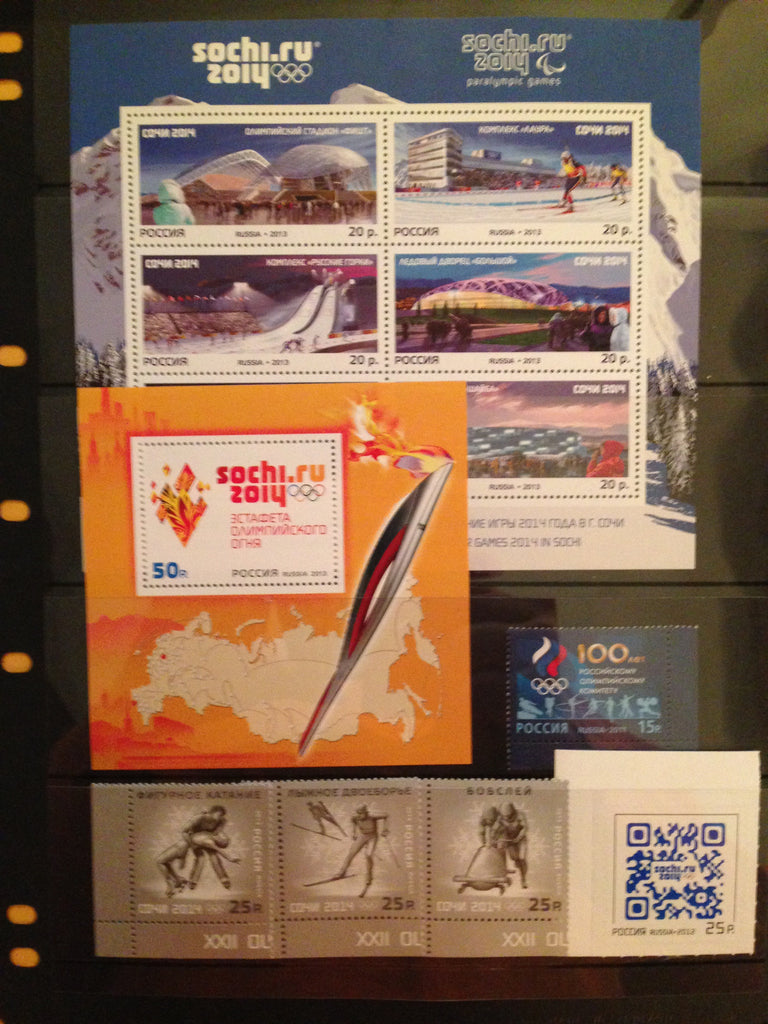 2014 Russia - Sochi Olympic Stamp Sampler (MNH)
A stamp sampler of Sochi Russia Olympic commemorative stamp issues from 2012 - 2014.
Russia began issuing commemorative philatelic materials dedicated to the Sochi Games in 2011. Since then, Russia has issued a total of four souvenir sheets — small groups of postage stamps still attached to the sheet on which they were printed, 45 stamps featuring various designs, 41 artistic stamped envelopes, and 15 stamped postcards.
A special souvenir sheet is devoted to the Olympic Torch Relay. It was put into circulation on October 7, 2013, on the day the Russian stage of the relay kicked off. The stamp features the relay's emblem, and on the margins one can see the map of Russia, the Olympic Torch, the Moscow Kremlin and the Sochi Seaport Terminal building.
Also listed under...
You may also be interested in...