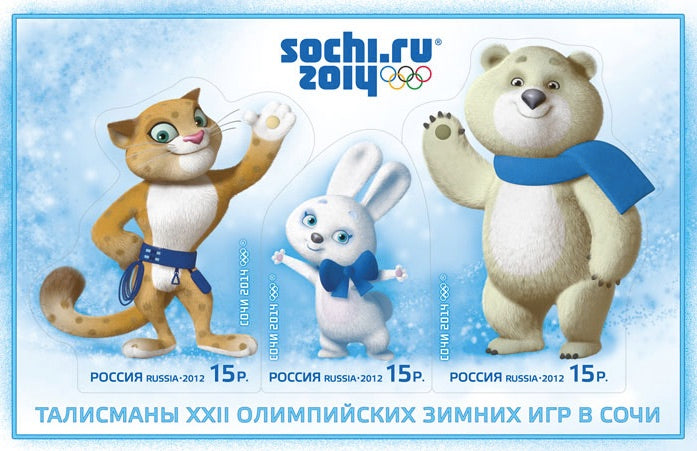 #7335 Russia - Mascots of the 2014 Winter Olympics, Sochi S/S (MNH)
2012 - Mascots of XXII Olympic Winter Olympic Games, Sochi, Souvenir sheet of 3, #a-c. Designs: a, Snow leopard (48x53mm). b, Zaya the Hare (28x44mm). c, Polar Bear (44x59mm).
Also listed under...
You may also be interested in...