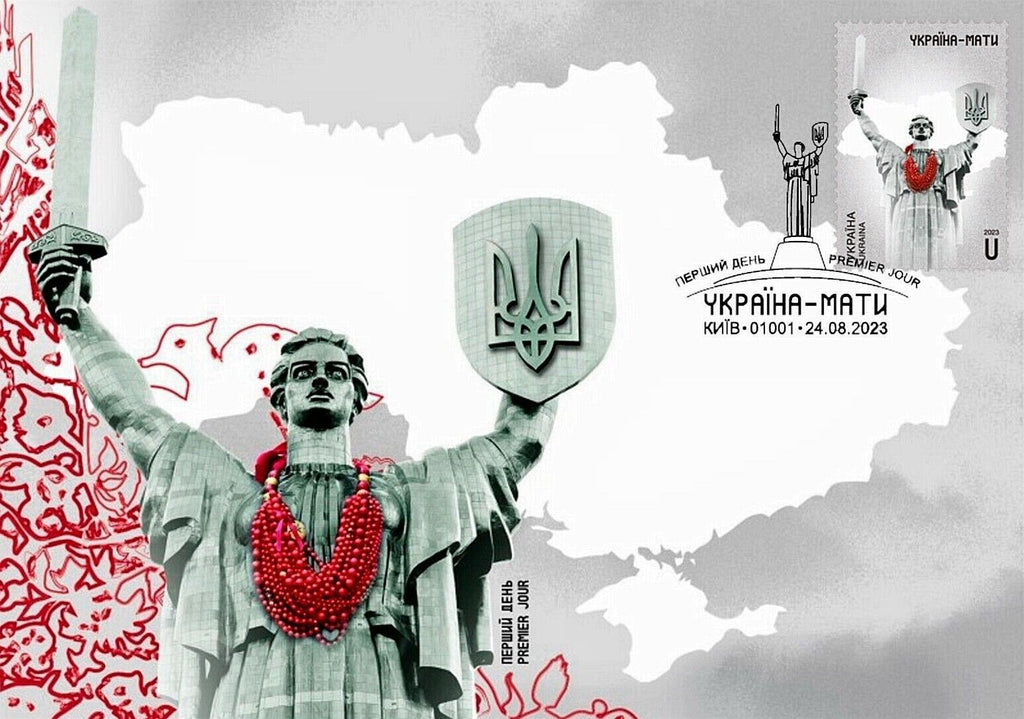 Ukraine - 2023 "Mother Ukraine" FDC
 2023  "Mother Ukraine"  - First Day Cover - Independence Day of Ukraine 2023
The postage stamp, as interpreted by the artist Zinaida Kubar, depicts the majestic monument known to every Ukrainian, which stands on the Pechersk hills of Kyiv and is one of the tallest in the world (102 m, sculptor Vasyl Borodai). To mark the 32nd anniversary of Ukraine's Independence, the monument, which has its shield turned towards russia, was crowned with a trident instead of the dismantled coat of arms of the totalitarian regime.  Monument "Ukraine–mother".
Also listed under...
You may also be interested in...