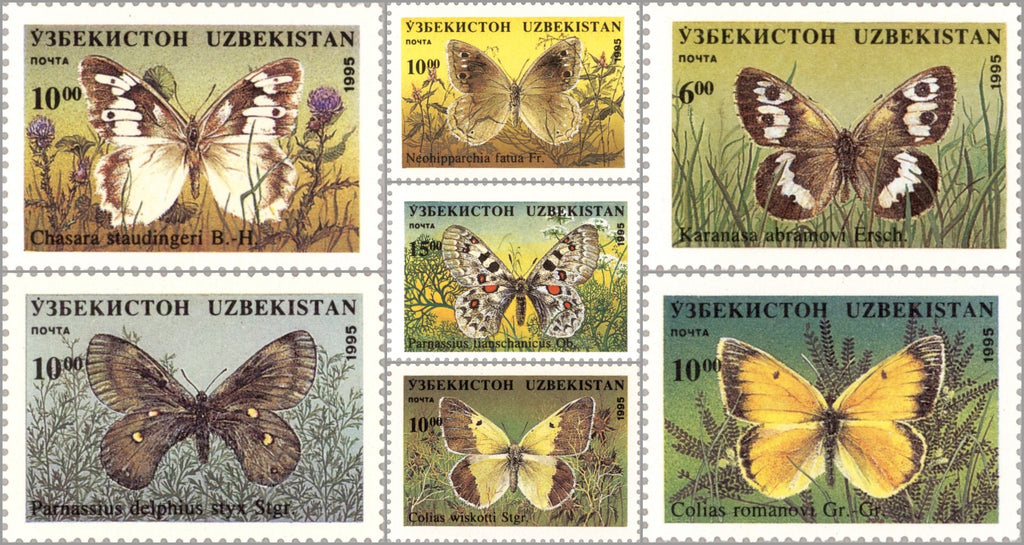 #80-86 Uzbekistan - Moths (MNH)
1995 Butterflies, Set of 7. Designs: 6s, Karanasa abramovi. No. 81, Colias romanovi. No. 82, Parnassius delphius (Banded Apollo). No. 83, Hipparchia fatua [Neo hipparchia fatua] (Freyer's grayling). No. 84, Chasara staudingeri B. No. 85, Colias wiskotti. 15s, Parnassius tianschanicus (Large keeled Apollo).
Also listed under...
You may also be interested in...