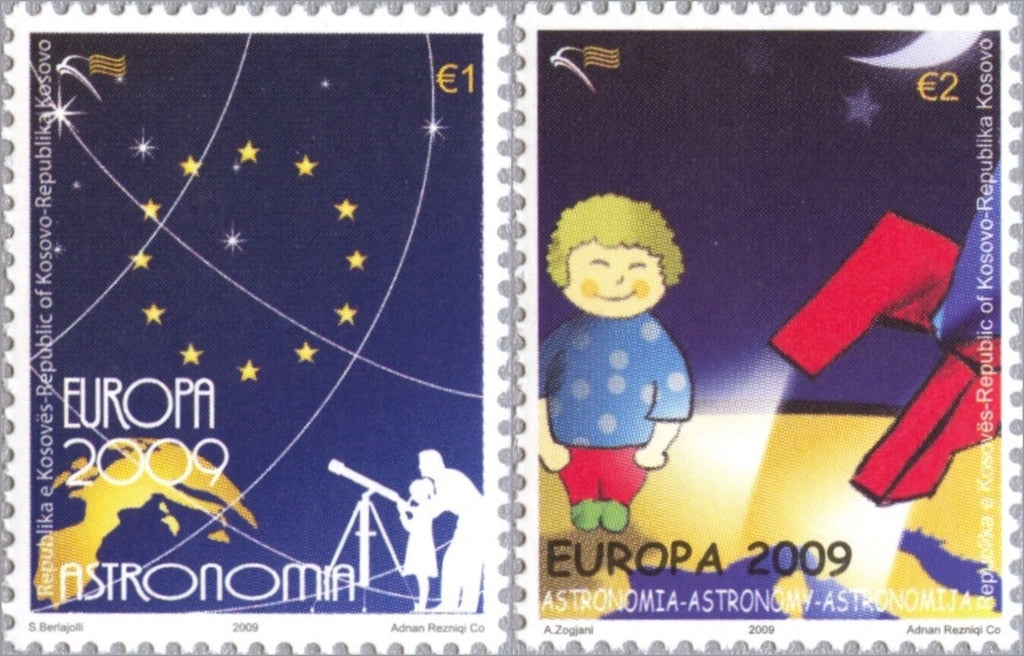 #121-122 Kosovo - 2009 Europa: Astronomy (MNH)
2009 Europa: International Year of Astronomy, Set of 2. Designs: €1, Map of Europe, ring of stars, man and girl at telescope. No. 122, €2, Boy and rocket on map of Europa (with white frame around stamp).
Also listed under...
You may also be interested in...