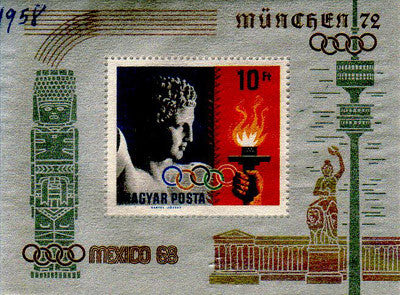 #1958 Hungary - Victories Won by Hungary in 1968 Olympic Games S/S (MNH)
1969 Victories won by the Hungarian team in the 1968 Olympic Games, Mexico City, Oct. 12-27, 1968, Souvenir Sheet. Design: 10fo, Olympic Medal and Head of Mercury by Praxiteles and Olympic torch.
Also listed under...
You may also be interested in...