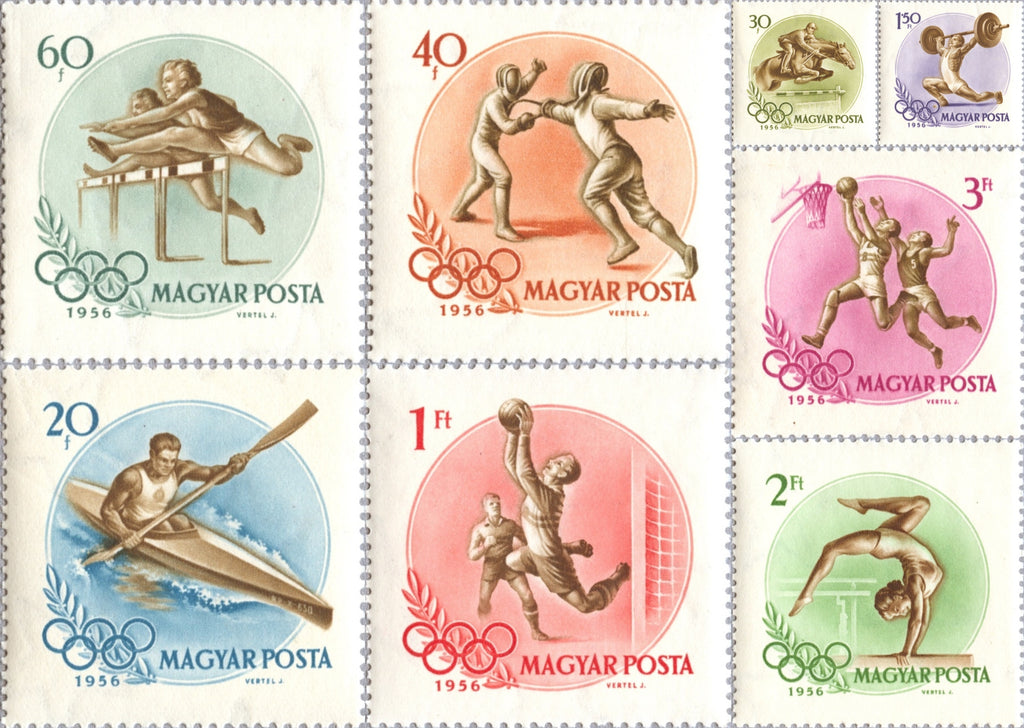 #1160-1167 Hungary - 16th Olympic Games (MNH)
1956 - 16th Olympic Games at Melbourne, Nov.22 - Dec. 8, 1956, Set of 8. Designs: Sports: 20f, Kayak racer. 30f, Horse jumping hurdle. 40f, Fencing. 60f, Women hurdlers. 1fo, Soccer. 1.50f, Weight lifting. 2fo, Gymnastics. 3fo, Basketball.
Also listed under...
You may also be interested in...