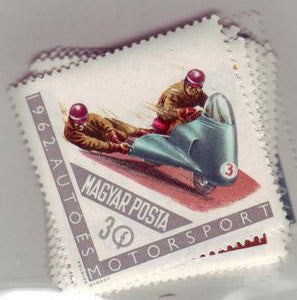 #1475-1483 Hungary - Racing Sports (MNH)
1962 Racing Sports, Set of 9. Designs: 20f, Racing motorcyclist. 30f, Stunt racing. 40f, Uphill race. 60f, Cyclist in curve. 1fo, Start. 1.20fo, Speed racing. 1.70fo, Motorcyclist with sidecar. 2fo, Motor scooter. 3fo, Racing scooter.
Also listed under...
You may also be interested in...