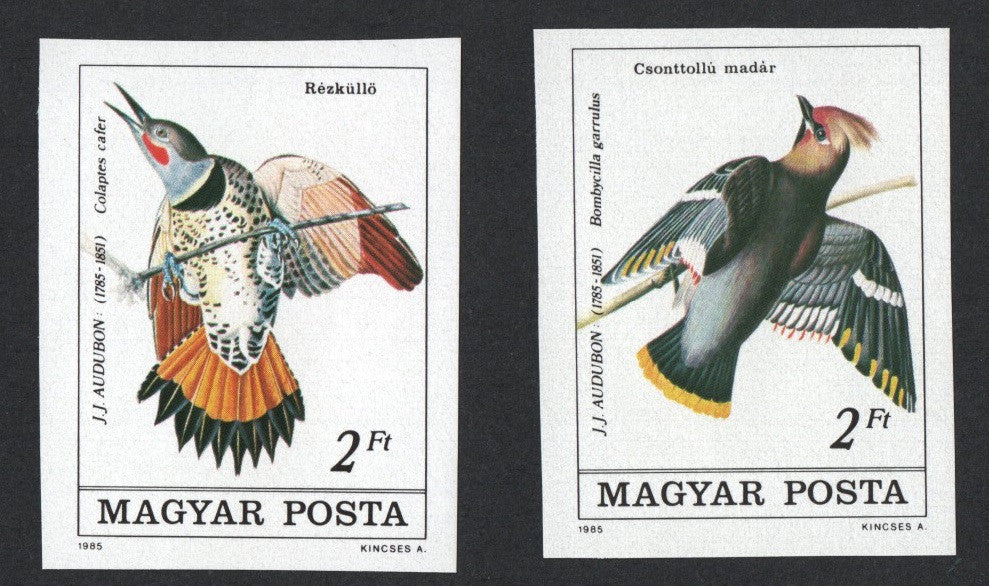 #2928-2931, C446-C447 Hungary - Audubon Birth Bicentenary, Birds Imperf (MNH)
1985 Audubon Birth Bicentenary, Set of 6 imperf stamps. Designs: Audubon Illustrations: No. 2928, 2fo, Colaptes cafer (Red-shafted flicker). No. 2929, 2fo, Bombycilla garrulus (Bohemian waxwing). No. 2930, 2fo, Dryocopus pileatus (Pileated woodpecker). No. 2931, 4fo, Icterus galbula (Baltimore oriole). 
Audubon Type of 1985 - No. C446, 4fo, Colaptes auratus (Northern flicker). No. C447, 6fo, Richmondena cardinalis (Northern cardinal). 
Also listed under...
You may also be interested in...