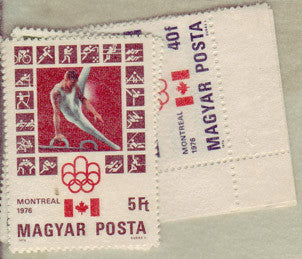 #2424-2430 Hungary - 21st Olympic Games, Canada (MNH)
1976 - 21st Olympic Games, Montreal, Canada, July 17 - Aug. 1, Set of 7. Designs: 40f, Intelstat 4, Montreal Olympic Emblem, Canadian flag. 60f, Equestrian. 1fo, Butterfly stroke. 2fo, One-man kayak. 3fo, Fencing. 4fo, Javelin. 5fo, Athlete on vaulting horse.
Also listed under...
You may also be interested in...