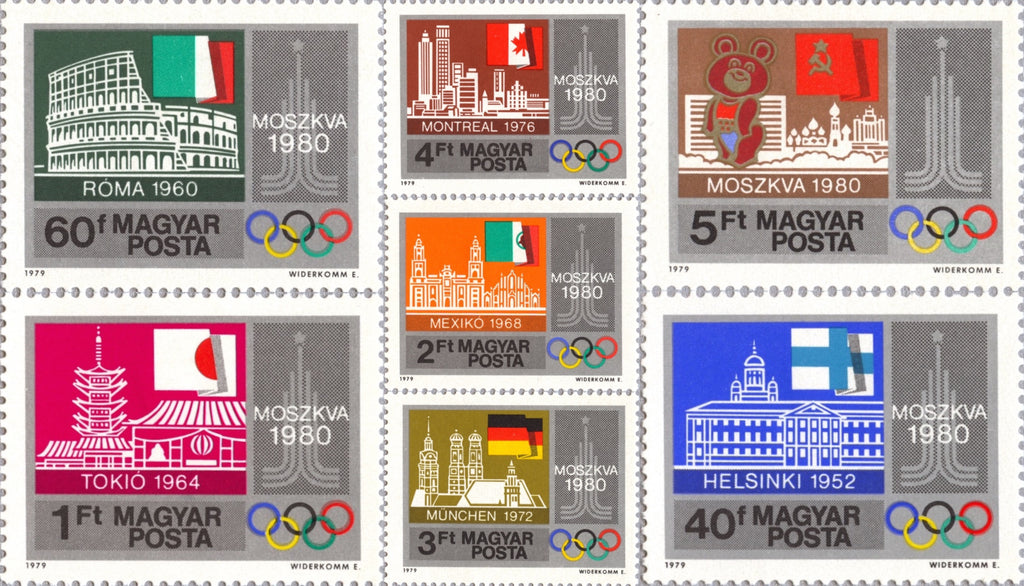 #2585-2591 Hungary - Pre-Olympic Year, Set of 7 (MNH)
1979 Pre-Olympic Year, Set of 7. Designs: Moscow '80 Emblem and: 40f, Town Hall, Helsinki, Finnish Flag. 60f, Colosseum, Rome, Italian Flag. 1fo, 
Asakusa Temple (Senso-ji), Tokyo, Japanese flag. 2fo, Mexico City Cathedral, Mexican flag. 3fo, Our Lady's Church, Munich, German flag. 4fo, 
Skyscrapers, Montreal, Canadian flag. 5fo,
Lomonosov
University, Misha the bear and Soviet flag.
Also listed under...
You may also be interested in...