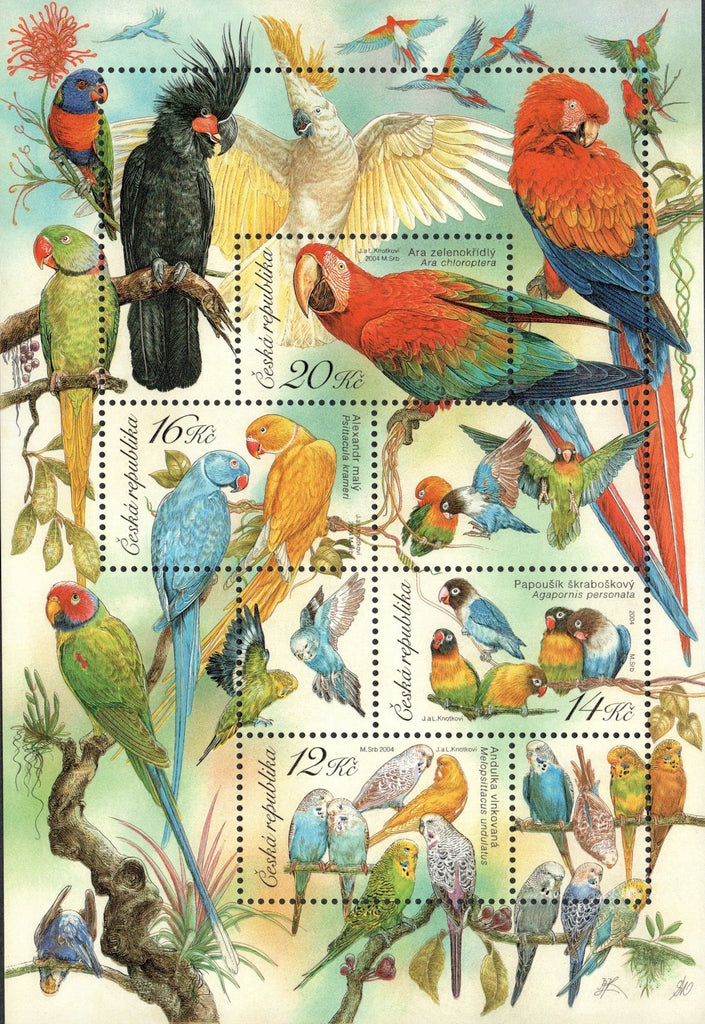 #3250 Czech Republic - Parrots M/S (MNH)
2004 Parrots Miniature Sheet of 4, #a-d + 4 labels. Designs: a, 12k, Melopsittacus undulatus (Budgerigar). b, 14k, Agapornis personata (Yellow-collared lovebird). c, 16k, Psittacula krameri (Rose-ringed parakeet). d, 20k, Ara chloroptera (Red-and-green macaw).
Also listed under...
You may also be interested in...