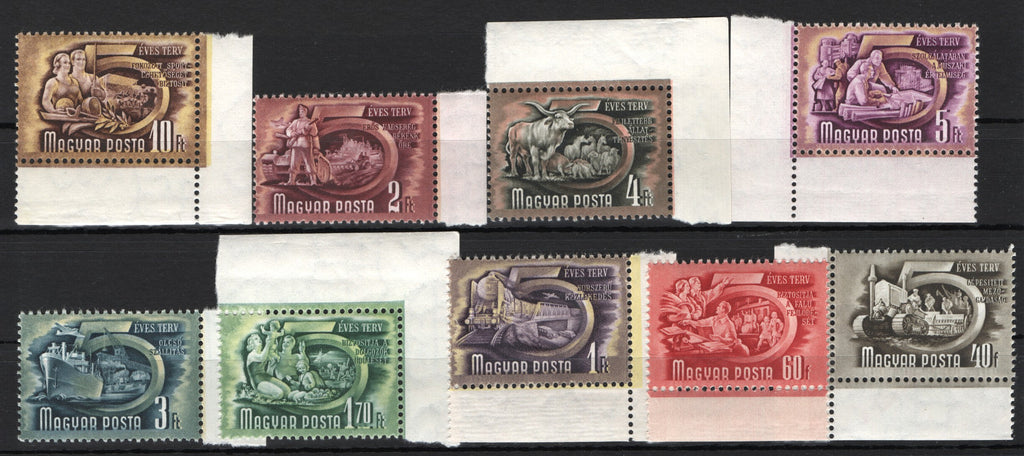 #871-884 Hungary - Hungary's Five Year Plan (MLH)
1950, Hungary's Five Year Plan, Set of 14, Mint Lightly Hinged. Designs: 8f, Coal Mining. 10f, Heavy industry. 12f, Power production. 20f, Textile industry. 30f, "Cultured workers." 40f, Mechanized agriculture. 60f, Village cooperative. 1fo, Train. 1.70fo, "Holiday." 2fo, Defense. 3fo, Shipping. 4fo, Livestock. 5fo, Engineering. 10fo, Sports.
Also listed under...
You may also be interested in...