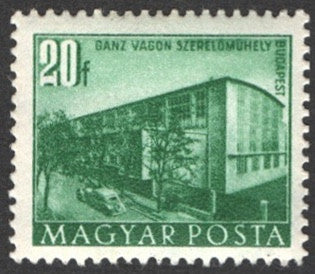 #962-967 Hungary - Budapest Buildings, Set of 6 (MNH)
1951 Budapest Buildings, Wmk. 106, 22x18mm stamps. Designs: 20f, Railroad workshop. 30f, Building in Lehel Street. 40f, Suburban bus terminal. 60f, Rakosi House of Culture. 1fo, George Kilian Street School. 3fo, Central Construction Headquarters.
Also listed under...
You may also be interested in...