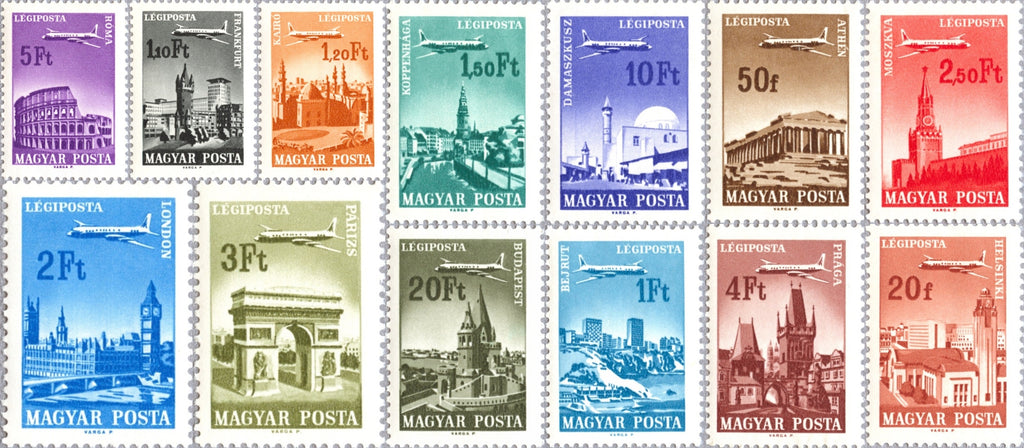 #C262-C274 Hungary - Hungarian Airlines Flights (MNH)
1966-1967 Hungarian Airlines Flights, Set of 13. Designs:
Plane over Cities Served by Hungarian Airlines: 20f, Helsinki. 50f, Athens. 1fo, Beirut. 1.10fo, Frankfort on the Main. 1.20fo, Cairo. 1.50fo, Copenhagen. 2fo, London. 2.50fo, Moscow. 3fo, Paris. 4fo, Prague. 5fo, Rome. 10fo, Damascus. 20fo, Budapest.
Also listed under...
You may also be interested in...