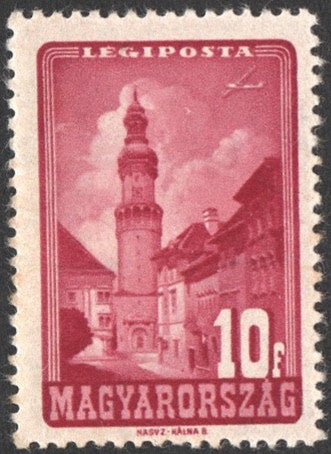 #C45-C52 Hungary - Tourist Locations (MLH)
1947 Issues of the Republic, Tourist Locations, Set of 8. Designs: 10f, Loyalty Tower, Sopron. 20f, Cathedral of Esztergom. 50f, Liberty Bridge, Budapest. 70f, Palace Hotel, 
Lillafüred. 1fo, Vajdahunyad Castle. 1.40fo, Visegrád Fortress on the Danube. 3do, Lake Balaton. 5fo, Parliament Building, Budapest.
Also listed under...
You may also be interested in...