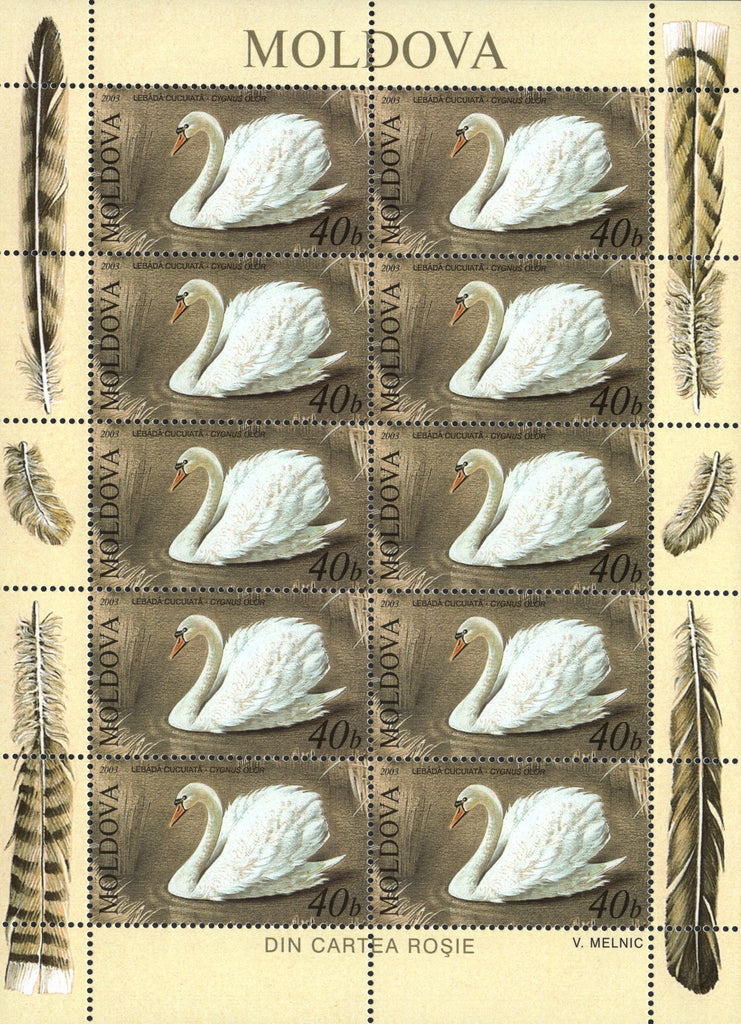 #461-464 Moldova - Birds From Red Book of Moldova M/S (MNH)
2003 Birds from Red Book of Moldova, 4 Miniature Sheets of 10, #461-464. Designs: 40b, 
Cygnus olor 
(Mute swan). 2 l, 
Ardea alba

egretta

 
(The Great Egret). 3 l, 
Aquila rapax 
(Tawny eagle), vert. 5 l, 
Tetrax tetrax 
(Little bustard), vert.
Also listed under...
You may also be interested in...