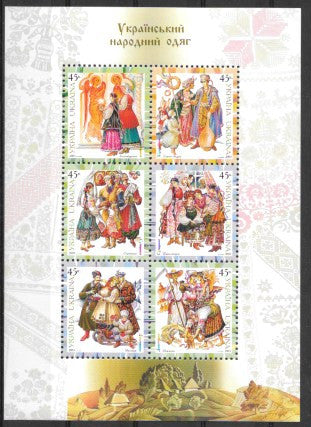 #531c Ukraine - Regional Costumes S/S (MNH)
2003 Regional Costumes, Souvenir Sheet, #529-531, perf. 11½. Designs: No. 529, a, Women, religious icons. b, Family, lute. No. 530, a, Woman, men. b, Group of women. No. 531, a, Family, sled. b, Workers in field.
Also listed under...
You may also be interested in...