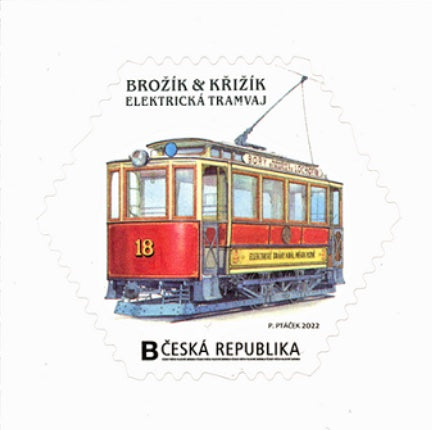 #3903 Czech Republic - 2022 Tram Car by Brozik and Krizik (MNH)
2022 - Personalized Stamp, single, self-adhesive stamp. Vignette portions of each stamp could be personalized. The generic vignette depicting a Brožík & Křižík Tram car (Tram No. 18 is the oldest electric tram in Central Europe that can still be used in transportation).
Also listed under...
You may also be interested in...