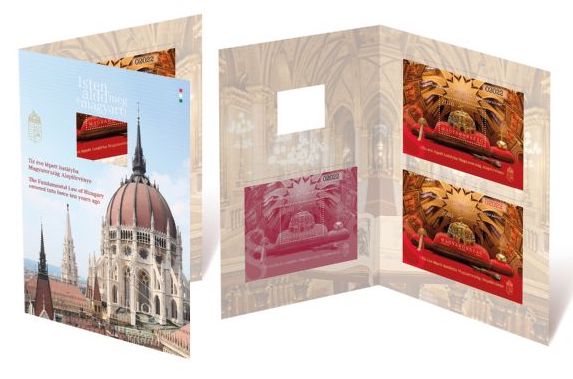 #4620 Hungary - 2022 Fundamental Law of Hungary, Crown of St. Stephen, 10th Anniv., Limited Ed. Set (MNH)
2022 - Enactment of new Fundamental Law for Hungary, 10th Anniversary, Limited edition set. Design: Crown of St. Stephen.
Set has perf., imperf. and limited monochrome edition souvenir sheets
Also listed under...
You may also be interested in...