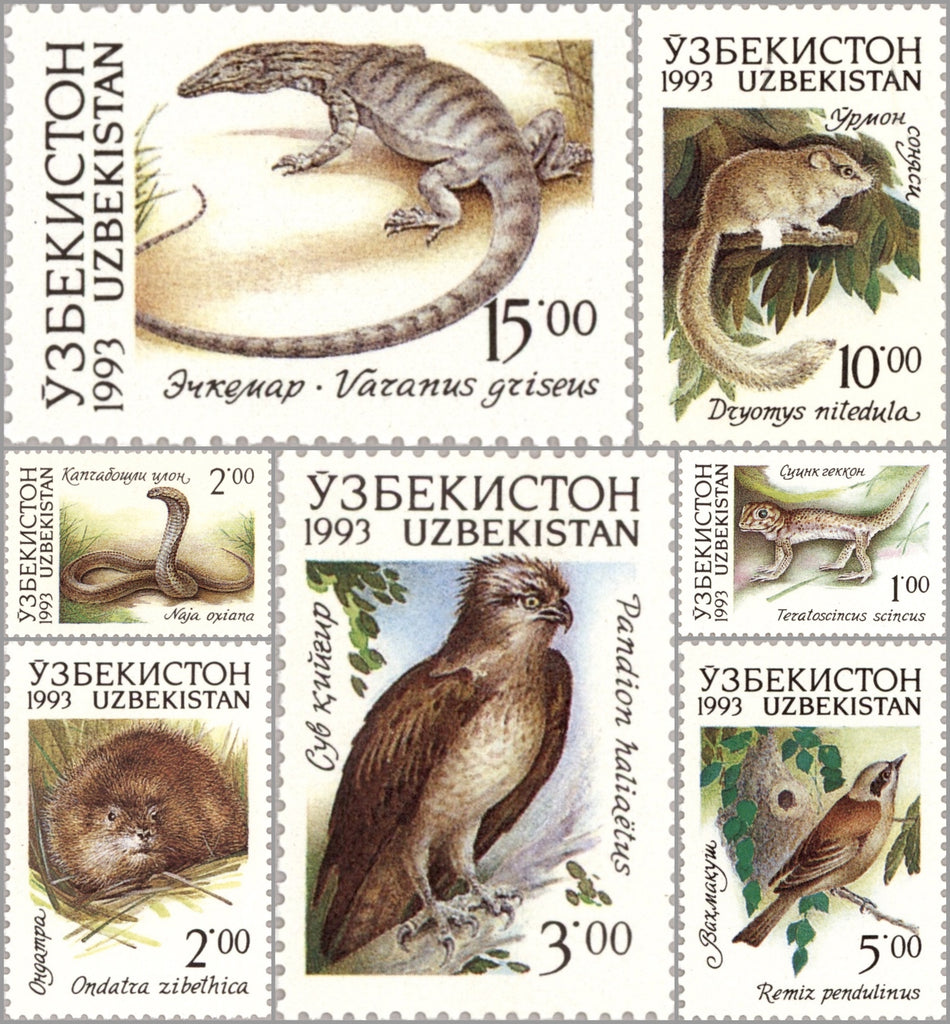 #7-13 Uzbekistan - Fauna (MNH)
1993 Fauna, Set of 7. Designs: 1r, Teratoscincus scincus (Common wonder gecko). No. 8, Naja oxiana (Caspian cobra). No. 9, Ondatra zibethicus (Muskrat), vert. 3r, Pandion haliaetus (Osprey), vert. 5r, Remiz pendulinus (Eurasian penduline tit), vert. 10r, Dryomys nitedula (Forest dormouse), vert. 15r, Varanus griseus (Desert monitor).
Also listed under...
You may also be interested in...